Doctors
Marcie Oser Wertlieb, MD
Bachelor of Arts (B.A.): Duke University, 1996, Magna Cum Laude
Medical Doctor (MD): University of Maryland School of Medicine, 2001
Internship in Internal Medicine: Washington Hospital Center, 2001-2002
Ophthalmology Residency: Washington Hospital Center/Georgetown University, 2002-2005

Dr. Wertlieb joined the practice upon completing her residency in ophthalmology in 2005. She is Board Certified by the American Board of Ophthalmology and is a Fellow in the American Academy of Ophthalmology.
She serves on the board of directors of the Maryland Society of Eye Physicians and Surgeons and has a long history of involvement with the Prevention of Blindness Society of Metropolitan Washington.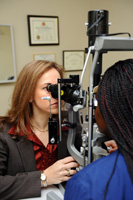 Dr. Wertlieb is a native of Silver Spring, MD, where she currently resides with her husband and two daughters. When she is not attending to the eye health needs of the community, Dr. Wertlieb likes to spend her time with her family, and enjoys traveling and exercising. She was a Spanish major at Duke and spent several months studying in Spain. She is fluent is Spanish and welcomes Spanish-speaking patients to the practice.
Gwendoline Songwe, O.D., FAAO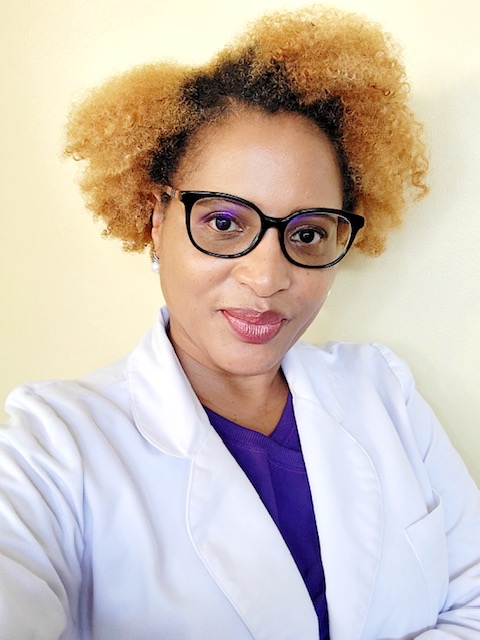 Laurel Eye Physicians is pleased to introduce Gwendoline Songwe, O.D., FAAO, who will be joining the practice in September 2022. Dr. Songwe is an optometrist and contact lens specialist. Dr. Songwe received her undergraduate degree from University of Buea in Cameroon and earned her Doctor of Optometry degree from the Pennsylvania College of Optometry at Salus University in Philadelphia in 2012.
Dr. Songwe completed a residency in ocular disease at Seidenberg Protzko Eye Associates in Havre de Grace, Maryland where she provided clinical eye care for the diagnosis and therapeutic management of ocular diseases including pre- and post-operative management of cataract surgery, eye exams for diabetic eye disease, age-related macular degeneration and glaucoma.
At Laurel Eye Physicians, Dr. Songwe will provide medical eye care for patients to include the evaluation and management of chronic and acute eye diseases, including diabetic eye disease, macular degeneration, dry eye, glaucoma and fitting of routine and specialty contact lenses.She will also provide routine eye exams.
Dr. Songwe is a member of the American Optometric Association, the American Academy of Optometry, Beta Sigma Kappa International Optometric Honor Society, Gold Key International Optometric Honor Society and has served as the President, Optometric Association for the Support of Children (OASC).
Our Office
Laurel Eye Physicians
Greater Laurel Professional Building
14201 Laurel Park Drive
Suite 208
Laurel, MD 20707
Phone: 301-498-6616
Fax: 301-498-8030 Have questions, concerns, or comments? Need to schedule an appointment?
Contact Us